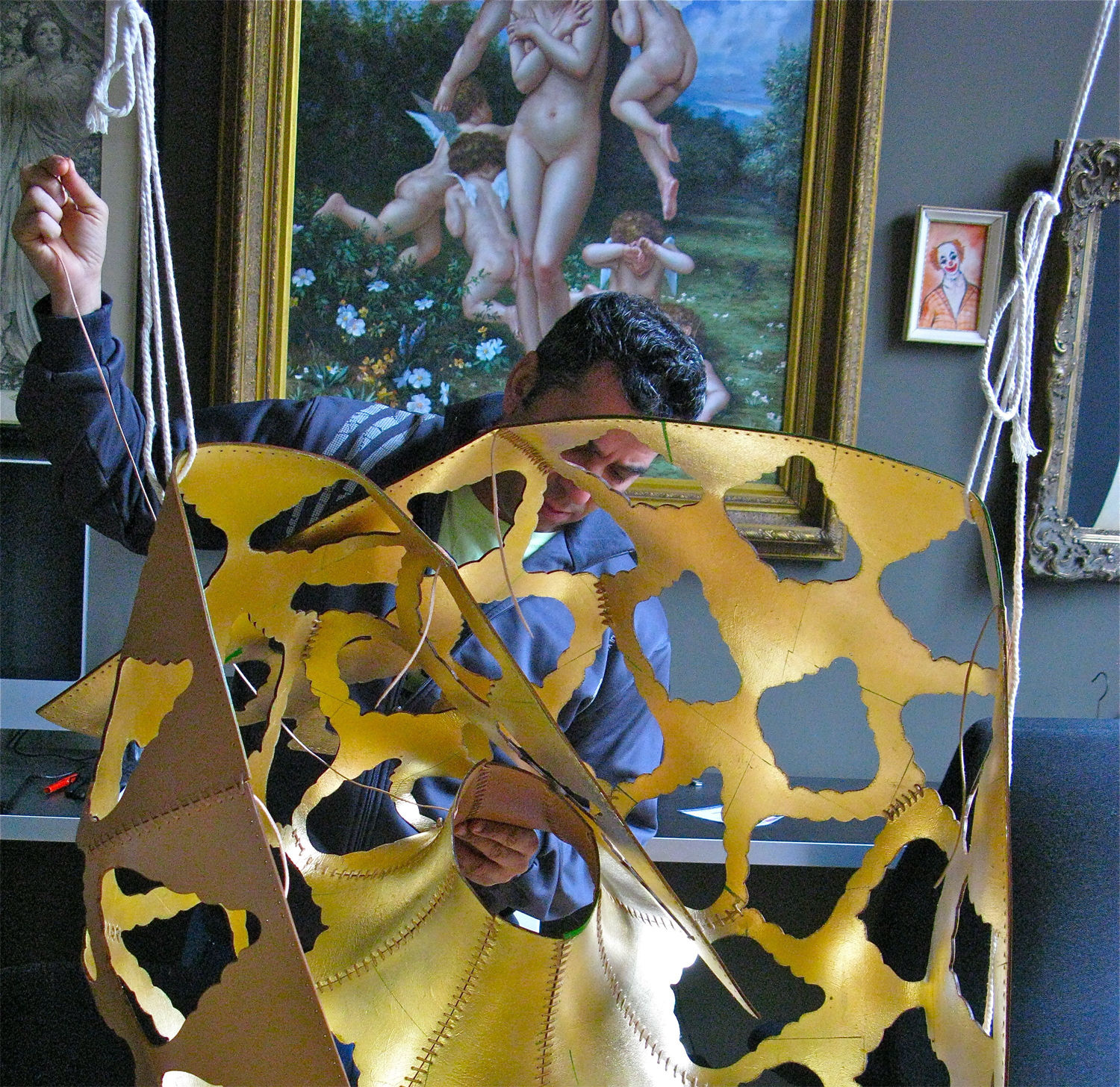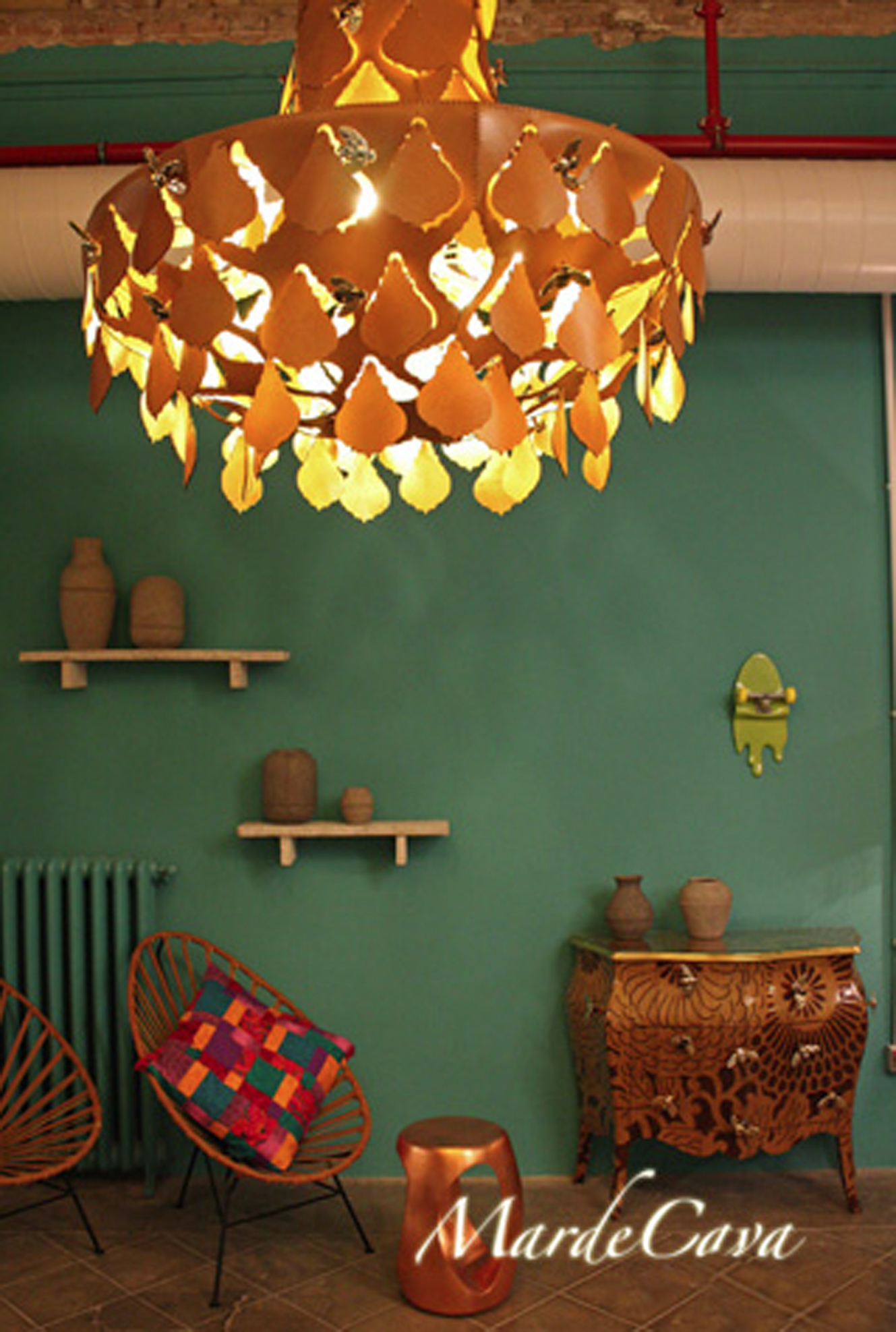 Napoleon Leather Chandelier, a journey
Exhibiting in Ventura Lambrate Milan
The worker bee was the inspiration for this incarnation of Napoleon Leather Chandelier.
Leather Chandelier Hanging in Ventura Lambrate Milan
The cast bronze worker bees move across the chandelier looking for the gold.
Individually painting the patina on the Bronze Bees
To create an individual personality for each of our cast bronze bees, we use patination fluids to hand paint each bronze prior to polishing.
Punching out the eyelets
All of the stitch holes are marked up and punched by hand.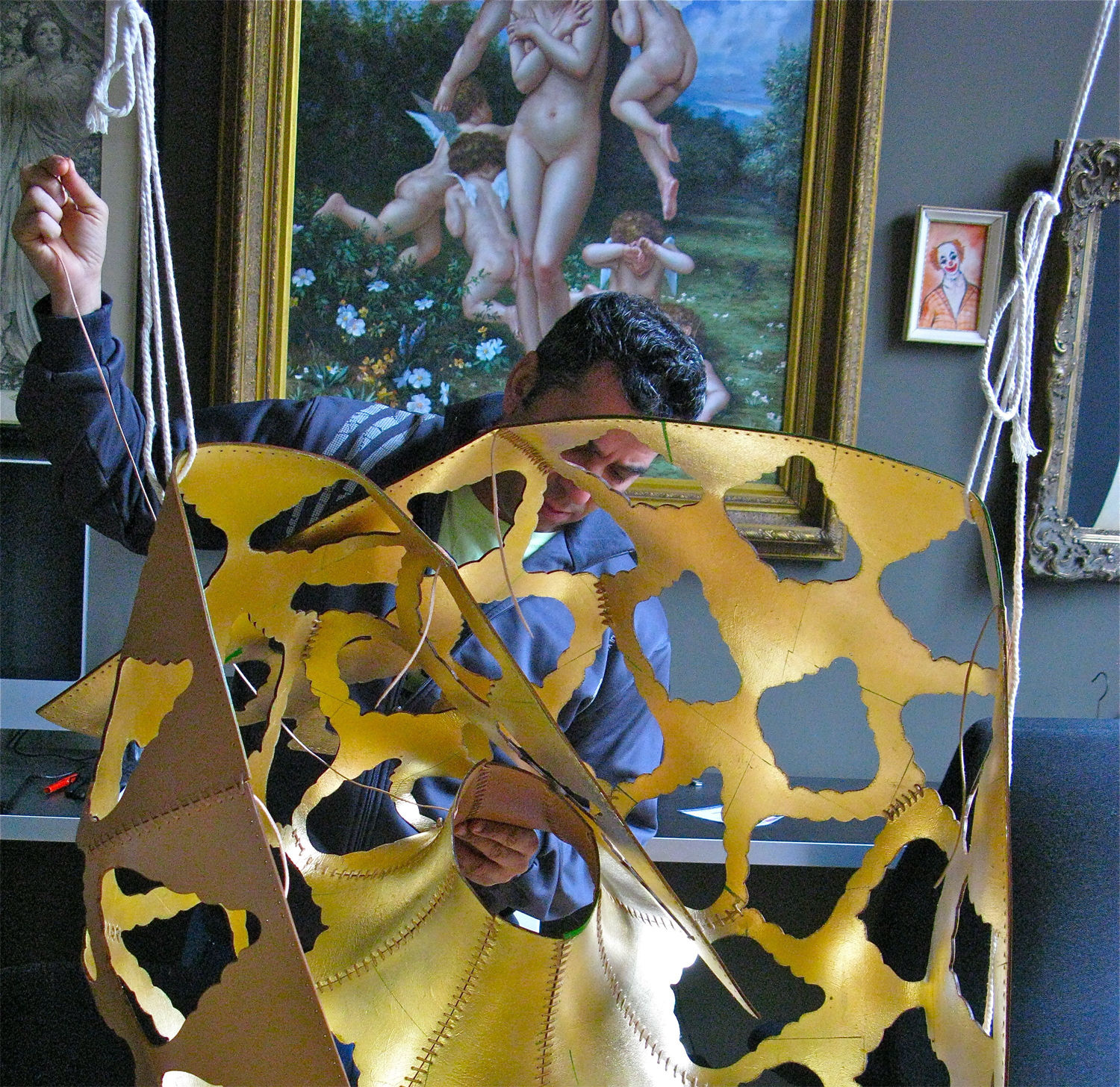 Hand sewing the Napoleon leather chandelier
Because of the large size of the chandelier, it needs to be suspended during sewing, to ensure that the tension of the leather stitch is even. The unique shape of the leather pattern pieces create the sculpted silhouette of the chandelier.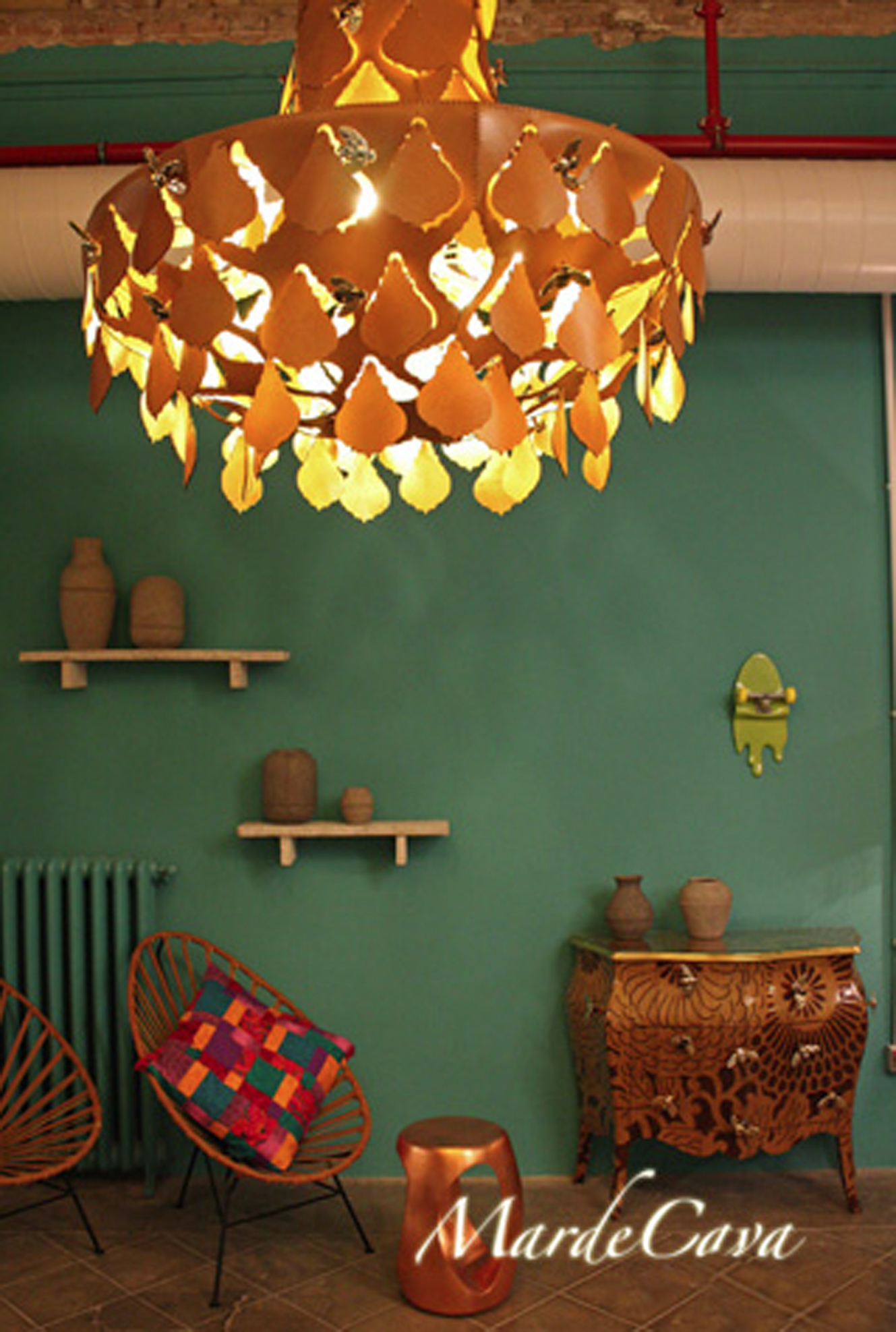 Napoleon leather chandelier, barcelona Spain.
Napoleon finds a new home in Barcelona, together with a few other family friends.